In this section...
Welcome from the Head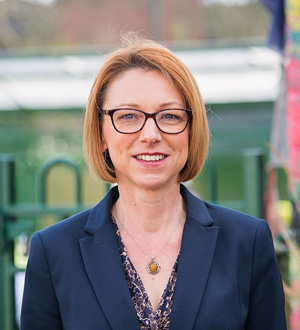 At Oaklands we believe that our students are capable of making outstanding progress within their individual potentials, and of becoming active members of society. We aim to support them in their development by planning highly individual programmes of education precisely tailored to their individual In September 2018 we moved into our new school building situated in Gresham Road, Hounslow. This purpose designed and built environment will provide new learning opportunities, however our individual approach to education will not be changing.
Oaklands Has Branched Out.
New Oak Primary opened at Gresham Road with two class groups for children in reception and year one in September 2018 (New Oaks Primary relocated to our Woodlands Road site in September 2019)
High Oaks Secondary will continue to provide for 11-19 year olds
We are determined that we will maintain and continue to improve our curriculum as we expand. The next exciting years will be matched by a challenging and inspiring curriculum for the students focussing on communication, independence, the development of cognitive, creative and physical skills in line with the Early Years Foundation Stage Curriculum, National Curriculum, and Adult Core Curriculum.
Our student needs and interests are at the centre of all we do to prepare them for the most meaningful, independent and fulfilling lives possible.
Anne Clinton