News and events
Please find below a list of family events that are taking place at New Oaks for the academic year 2023 – 2024. We will send out invites to each event via your child's home school book so please do check their bags for these.
If you have suggestions for other parent workshops that are not listed above, please get in touch with Georgina Davies, Family Support Worker. This can be done through contacting the school office or by emailing Georgina on: gdavies@oaklands.uk.net
We look forward to seeing you at the events.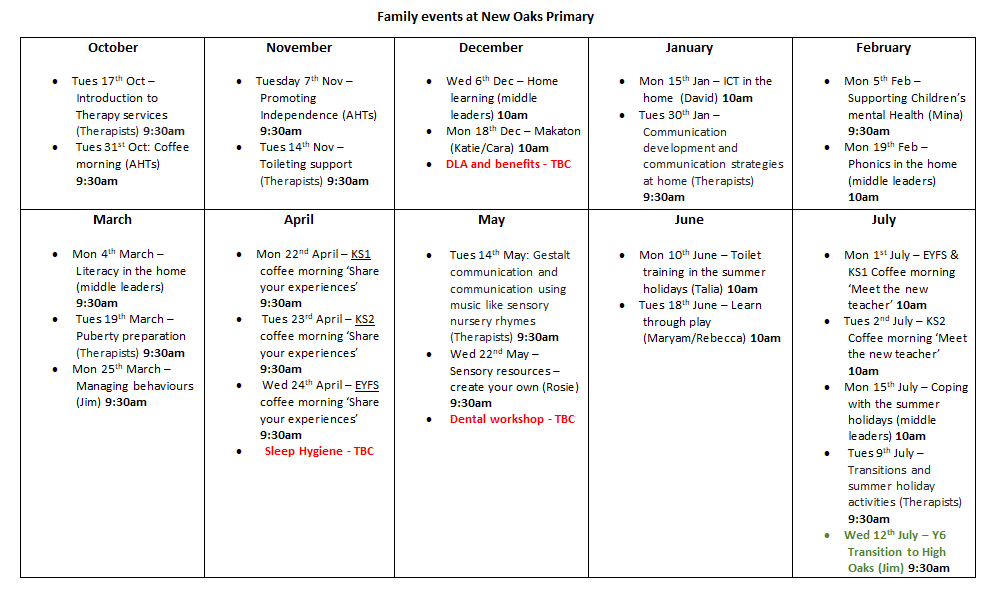 Family Fun Day
Thursday, 20th July 2023,
2pm – 3pm
To celebrate all the fantastic progress our students have made this year, we would like to invite parents, carers and students to a Family Fun Day on Thursday, 20th July. You are invited to join us from 2pm – 3pm; straight after we break up for the summer holidays. There will also be a bouncy castle, lots of fun activities and refreshments for everyone to enjoy.
New Oaks ran a Sensory Play stall at
St. Johns Church Summer Fair and raised £60 for the church's upkeep.